Thank you for your interest in employment at Northwest Medical Group. NWMG is an equal opportunity employer. NWMG seeks the best available person for every job. NWMG policy prohibits unlawful discrimination based on race, color, religious creed, national origin, ancestry, physical or mental disability, medical condition, age, marital status including domestic partnership, gender, sexual orientation, gender identity or any other consideration made unlawful by federal, state or local laws. NWMG will not make any assumptions or stereotypes that may lead to unlawful discrimination. When requested to do so, NWMG will also make reasonable accommodations to assist applicants and employees as required by law.
If you would like to be considered for a position at Northwest Medical Group, e-mail or fax your cover letter and
resume to:
careers@northwestmed.net
559.228.4563 (fax)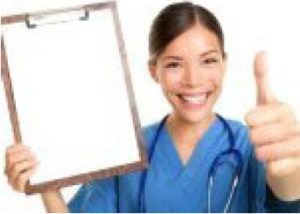 BACK OFFICE MEDICAL ASSISTANTS – INTERNAL MEDICINE/FAMILY PRACTICE
Full-Time, Permanent Employment
NWMG is looking for experienced back office Medical Assistants that can hit the floor running and not skip a
beat! We are looking for experienced candidates with current MA experience in FP or IM. MA's will room,
vital, take thorough and accurate chief complaint, assist with procedures, administer immunizations, assist with
annual wellness visits, run in-house finger stick labs, do quick strep/flu tests, assist with attaining set
preventative screening measures for patients, order medical supplies, keep exam rooms and back area neatclean-
disinfected-organized, and other duties as assigned . Must be able to do patient calls and prior
authorizations in between seeing patients. Will assist with completion of forms patients need for FMLA, State
Disability, etc. We need someone friendly, empathetic, and understanding of our patients needs. Someone that
can keep it together under busy conditions, can manage several tasks at once, is a go-getter, hard-working, and
likes to keep busy and is open to changes to make office run smoother!
Excellent attendance and work ethic are a must!
Bilingual preferred, English/Spanish-but, not required.